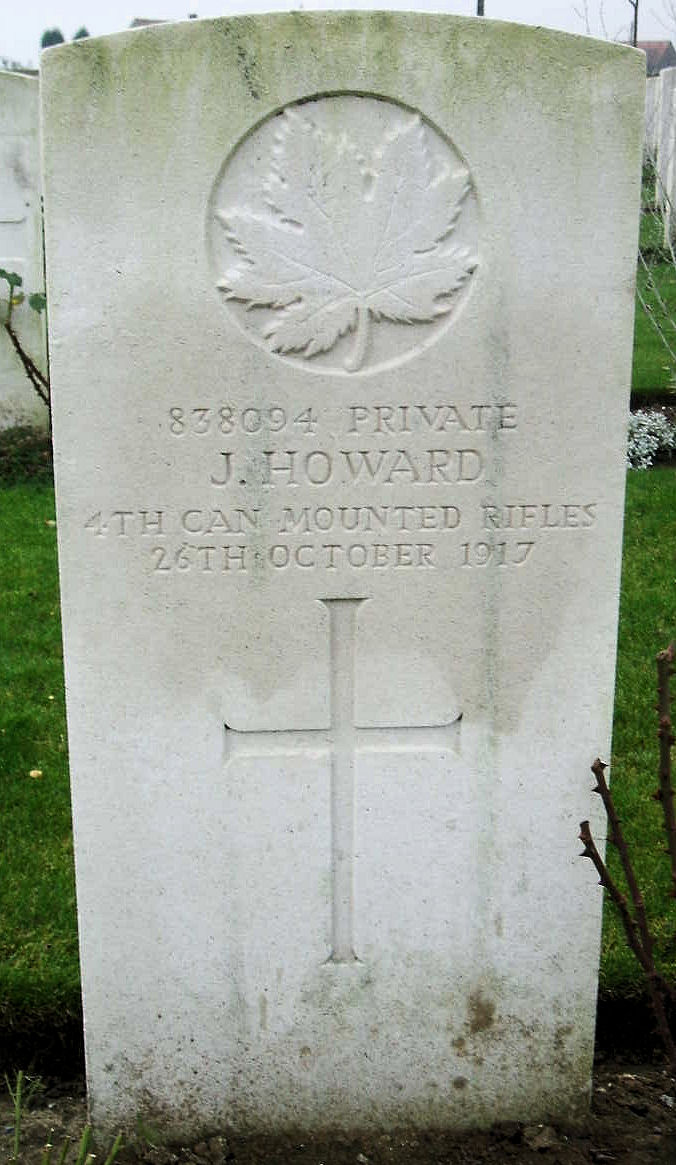 838094 Pte. Johnston Howard
Dochy Farm British Cemetery
Langemark-Poelkapelle
West-Vlaanderen
Belgium
Born in Feversham, Ontario, in July 1896, Johnston was a farmer by trade when he signed on in November 1915.
Attesting into the 147th (Grey) Battalion, in Owen Sound on November 29th, Johnston found himself, along with 350 or so men of the 147th, transferred to the 4th CMR in early to mid-1917.
At the time of Johnston's loss, on October 26th, 1917, the 4th CMR had taken the line, west of Passchendaele, on October 25th, and went into action in what was to become known as the "Second Battle of Passchedaele" on the morning of October 26th.
Pte. Johnston Howard is the only man of the 4th CMR to lie at rest in the Dochy Farm British Cemetery, 7km north-east of Ieper.
---
Biography excerpt courtesy of Mike Kavanagh, headstone image courtesy of 4cmr.com