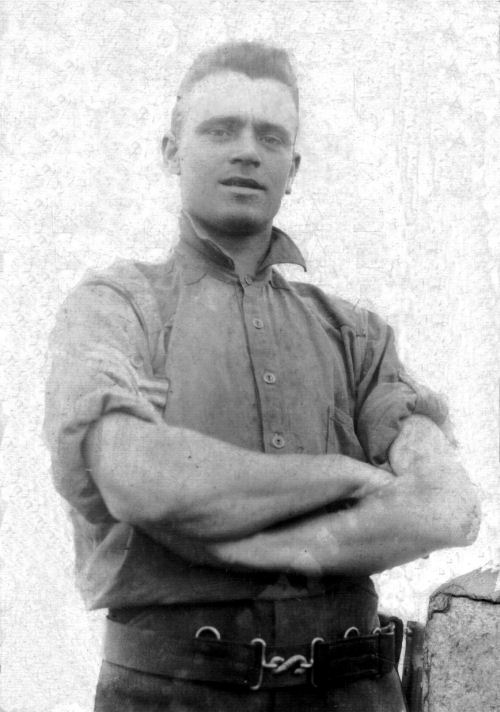 109117 Lt. Edward Davison, MM, was born in Medomsley, County Durham, England, on February 11th, 1891.
After the tragic death of both parents, Edward moved to Canada and joined the police. On joining the 4th CMR on the 11th of December, 1914, at the age of 23, he was not posted overseas until the Regiment moved to the UK in 1915 and finally embarked for France on the 24th of October, 1915.
Having survived the "Battle of Mount Sorrel", which raged between 2-13 June, 1916, Edward was promoted to RSM on the 21st of June, 1916, although subsequently, for reasons unknown, Edward reverted back to the rank of Sergeant in October 1916 at his own request.
On the 27th of October, 1916, Edward was awarded the Military Medal - MM. The citation reads:
"Conspicuous devotion to duty as a Platoon Sgt particularly in regards to his work in scouting wiring and patrolling in front of our front line. This Sgt went out every night either in charge of a wiring party, or scouting to the enemy's trenches."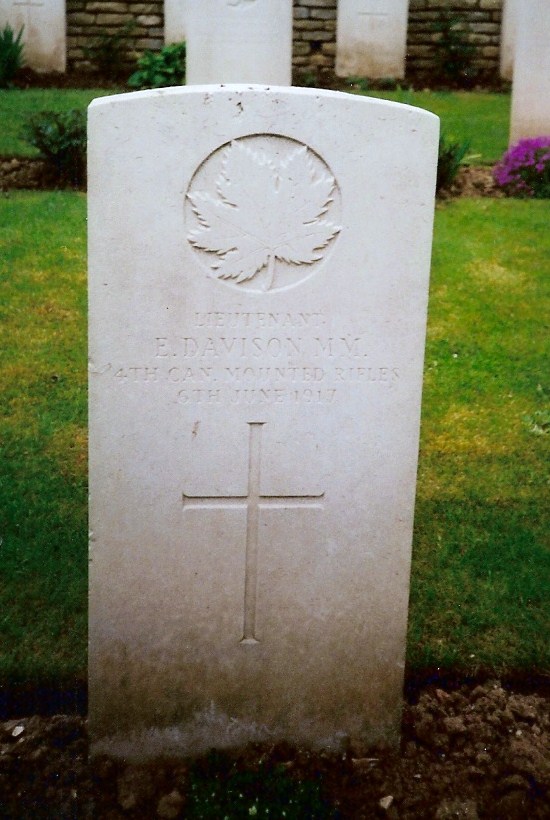 On the 8th of November, 1916, Edward was promoted to Lieutenant, and in February, 1917, he was granted leave after a serious bout of influenza. He returned to Durham and a family who had not seen him in years. The accompanying picture (left) was taken sometime during his leave.
On returning to France, Edward was transferred as the Transport Officer. On the 6th of June, 1917, Lieutenant Edward Davison was "Killed in Action" while returning from the front line with ration mules on the night of June 6th, 1917, when he was struck by an enemy explosive shell and instantly killed. This was south of the trenches of Mericourt and would have been part of the Somme offensive.
Edward is buried at Petit Vimy Cemetery, 4 miles South South-West of Lens, France.
---
Pictures and biography credit: Steve Bevan